Record setting KSIB Tractor Drive 2017.
They assembled from parts near and far at the Creston Iowa Depot and at 8:30 departed for Corning Iowa with stops along the way and back. Tractors of all sizes and ages gathered for the largest free tractor ride put on by KSIB Radio and their very generous sponsors.
Get prints or posters of your favorite picture. Use the Contact Us link above to tell us what you are interested in.
Prints and poster will be made from the 9Megapixel files that are just too large for web page delivery but deliver superior detail. Most common print/poster sizes will require either the cropping of the left and right sides of the picture or trimming the top and bottom dimension of the print/poster.
Each picture links to a larger version, so click away.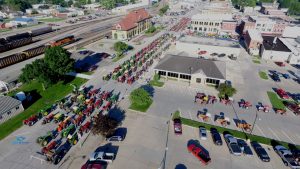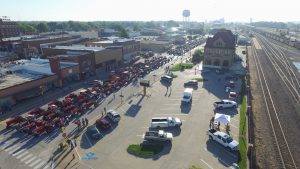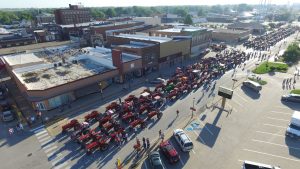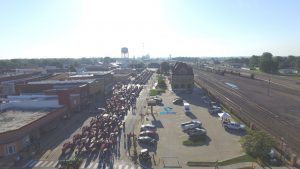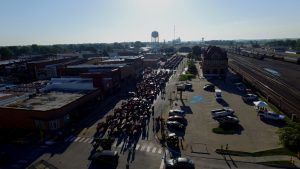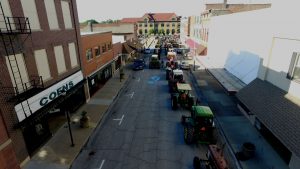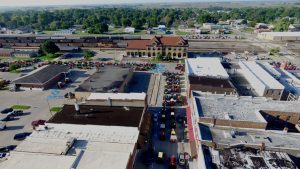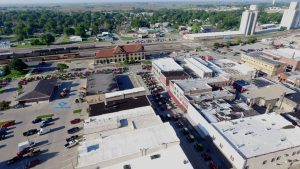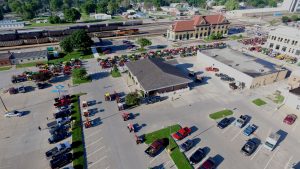 The Drivers meeting before departure