Finally got some good shots of The Iowana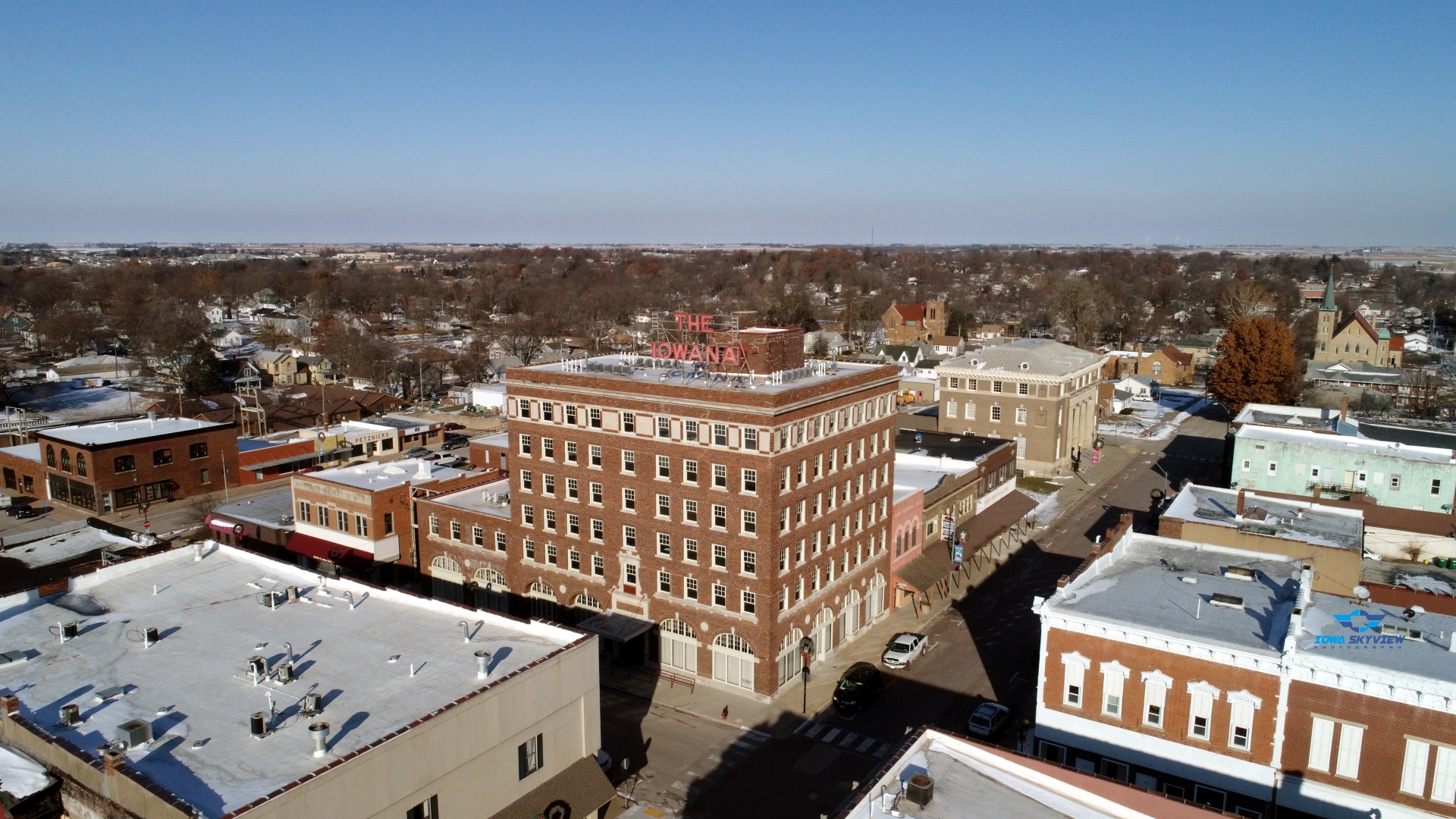 The Iowana
Turner Building (UCDA now)
Petznicks
Methodist Church
Catholic Church
Library
Old Post Office (Maple Street Memories now)
all in one shot!
Love the way the sign shows up with a clear shadow of it on the roof!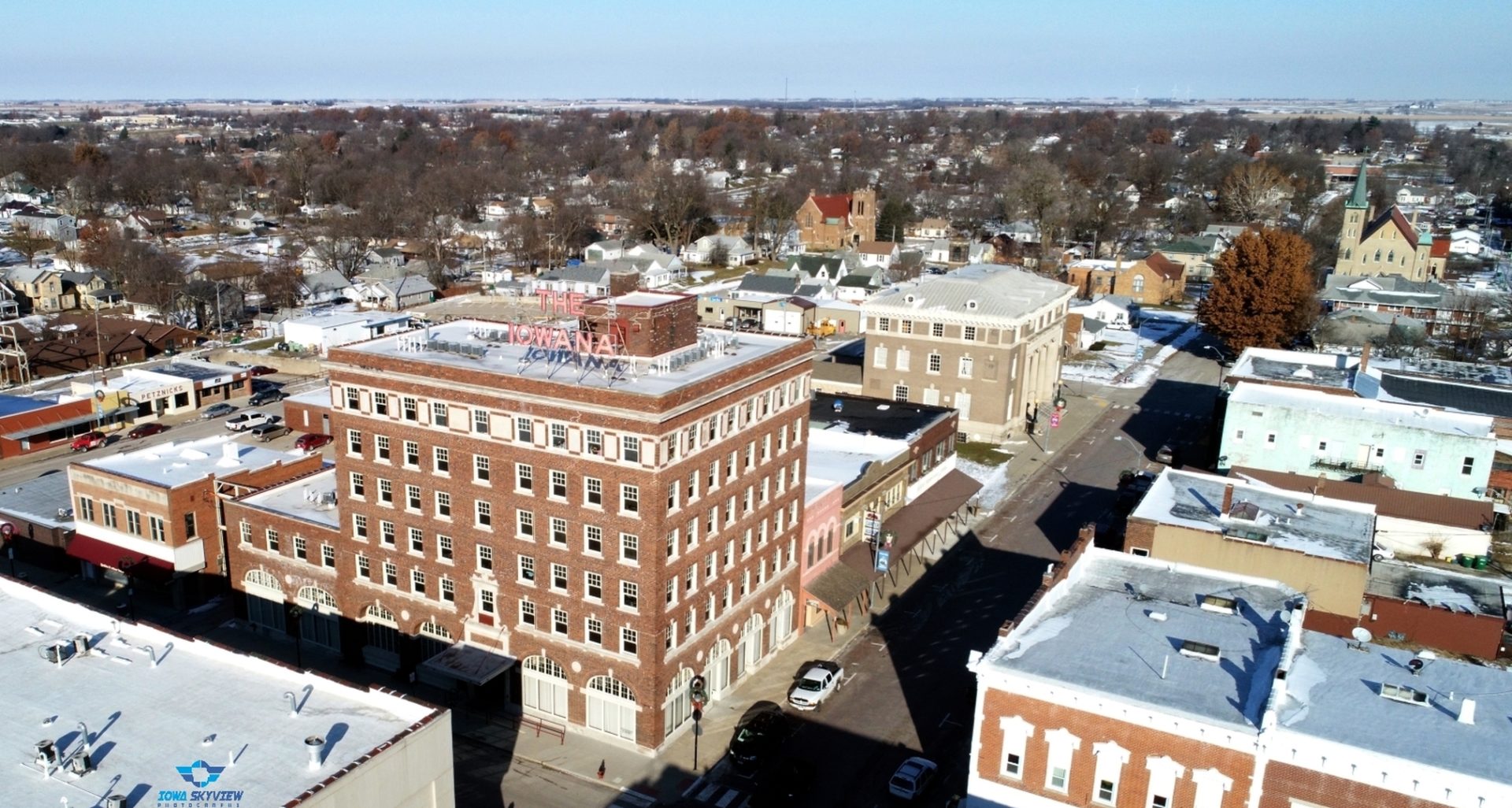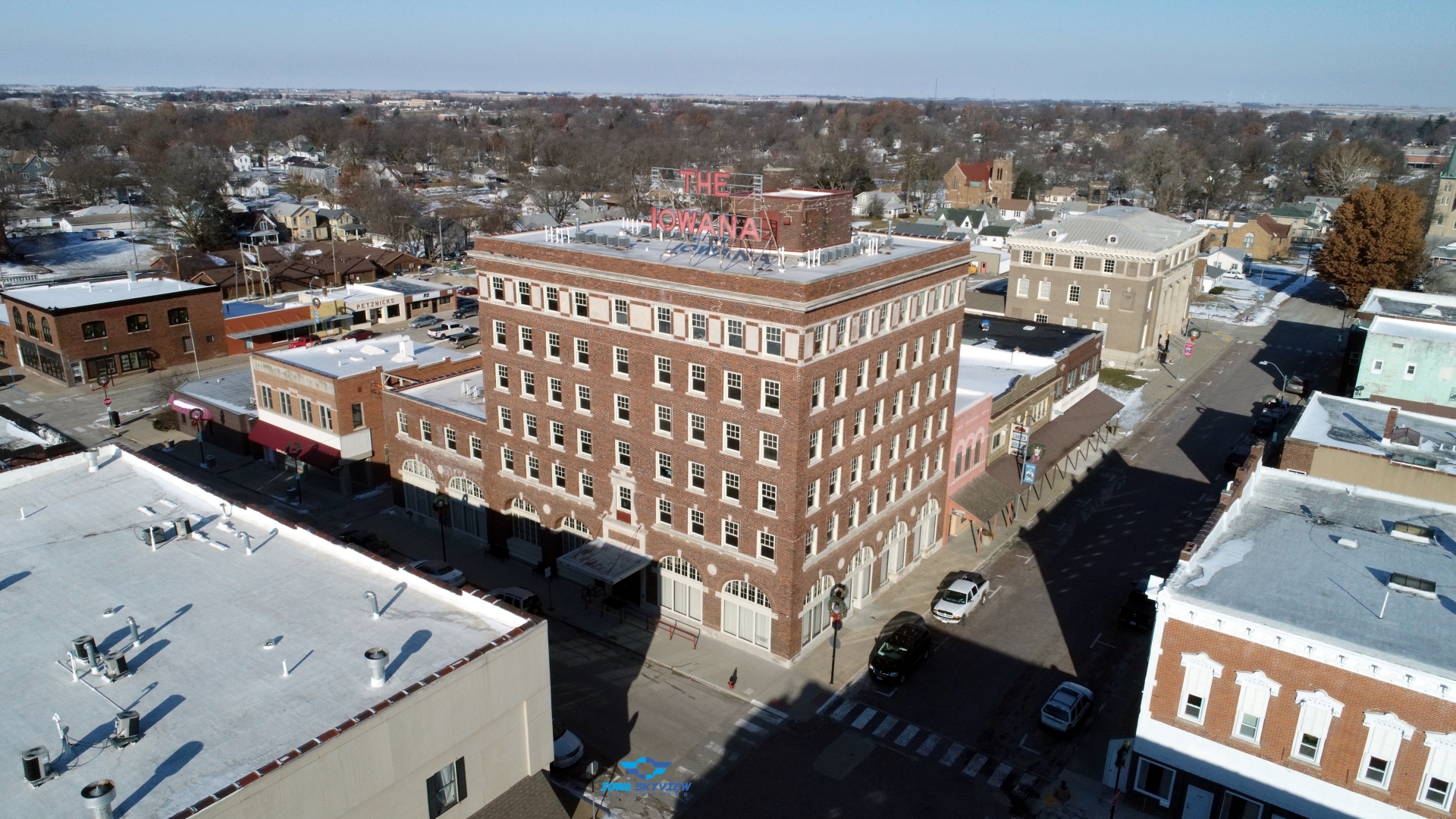 Want a print or another photography product from any pictures on Iowa Skyview Photography? Contact us. We can find someone to do almost any product and will custom crop the photo as needed or to your choice.