Intersection Quilt In Front of the Creston Depot.
The intersection Quilt painting was completed Friday 10/25/2019 evening. Saturday I was able to fly a wrap up flight of the project to get the final images and the group photo of the sponsors.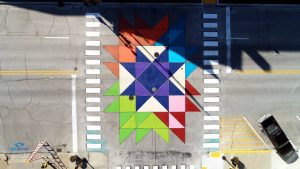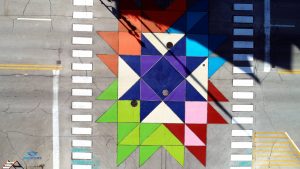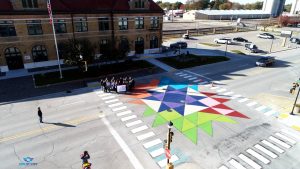 The sponsors with the results of the donations.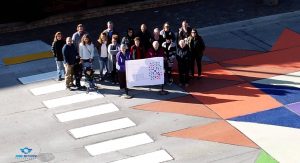 The sponsors of the Intersection Quilt.

Great job!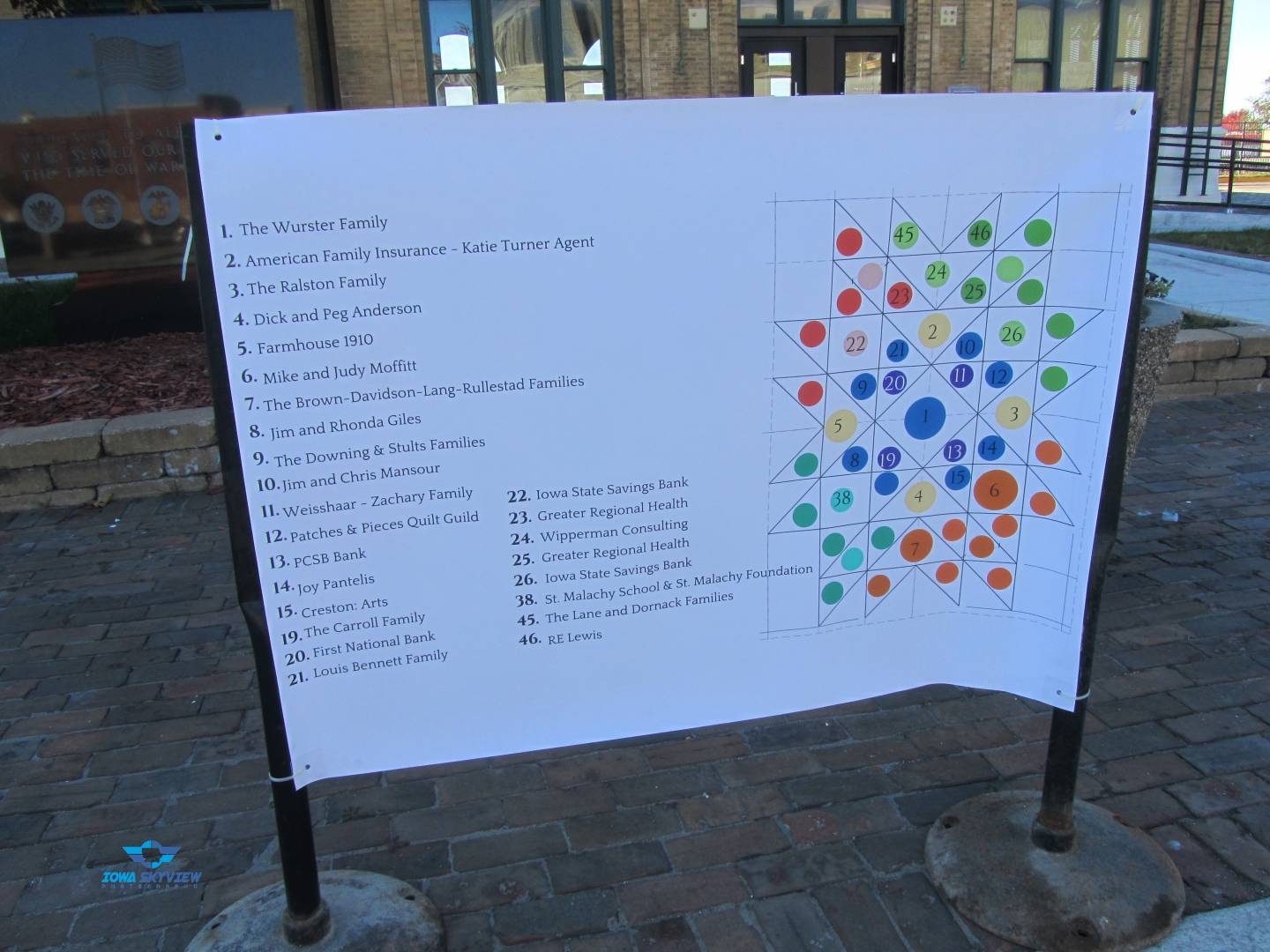 The Sponsors begin to assemble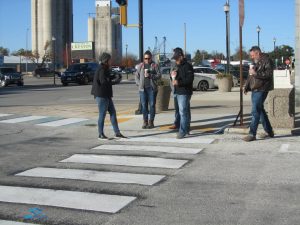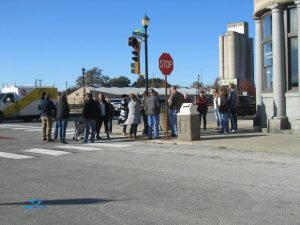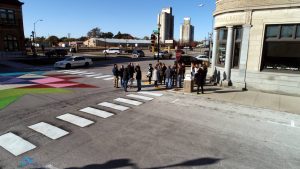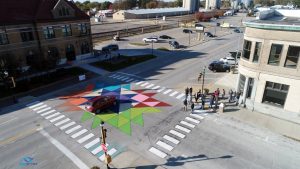 Inspection Time!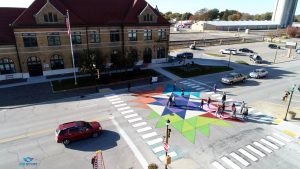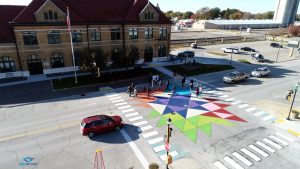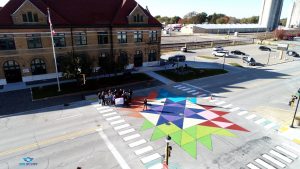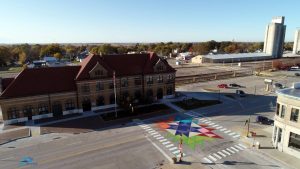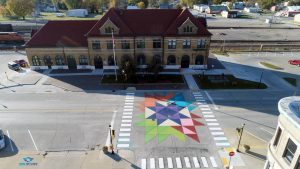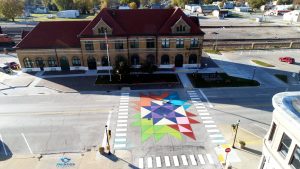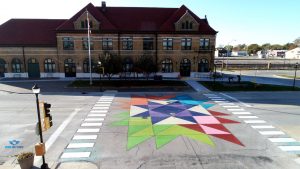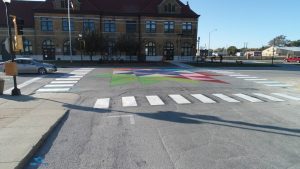 Work Started 10/22/2019